Official website for Nightlite Mary, an all-original alternative rock band from Upstate New York. NLM fuses punk, folk, and indie with catchy melodies and intelligent lyrics, creating songs with aggressive drive and pop undertones.
New Merchandise
Fish Tacos CD and T-shirt Combo Deal
For a limited time, get (1) Fish Tacos CD and (1) Nightlite Mary T-Shirt together for a special price.
$25.00
Buy Now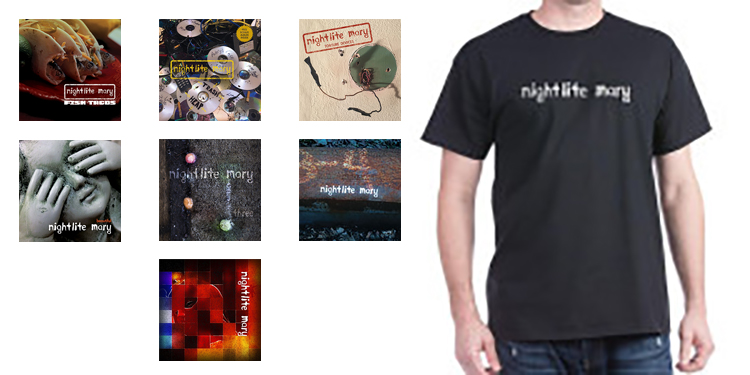 Nightlite Mary Super Pack
Get an official Nightlite Mary T-Shirt, plus all SEVEN of our studio releases!
$80.00
Buy Now